About Us
Primark was founded in Dublin in 1969 and is still headquartered there, above Primark's first store on Mary Street.
Primark is an international retailer offering high quality fashion at affordable prices. We like to say it as: "Amazing Fashion, Amazing Prices".
We have over 370 stores across twelve countries. Including: The Republic of Ireland, UK, Spain, Germany, Portugal, Netherlands, Belgium, Austria, France, Italy and the Northeast of the USA – with more to come. We also have regional offices in Reading, Madrid, Essen, Paris and Boston.
We employ over 79,000 people and, between 2017 and 2018, we opened 16 new stores creating over 4,660 new jobs. We believe in growing and developing talent across all experience levels and geographic regions. So, we provide a wide variety of in-house training programmes for employees, from our formal induction to our Customer Promise training for retail employees, to coaching and leadership skills for management.
We also love engaging with our customers online with over 13.6 million followers across all our social media channels. From the latest beauty tutorial videos to live streaming of our press events and store openings, our fans can get inspired 24/7 and keep up with our new lines.
Primark is a subsidiary of Associated British Foods plc, a diversified international food, ingredients and retail group, with global sales of £15.6bn, over 137,000 employees and operations in 50 countries. Including substantial growth into new markets, with Slovenia and Poland upping our global presence to 13 markets.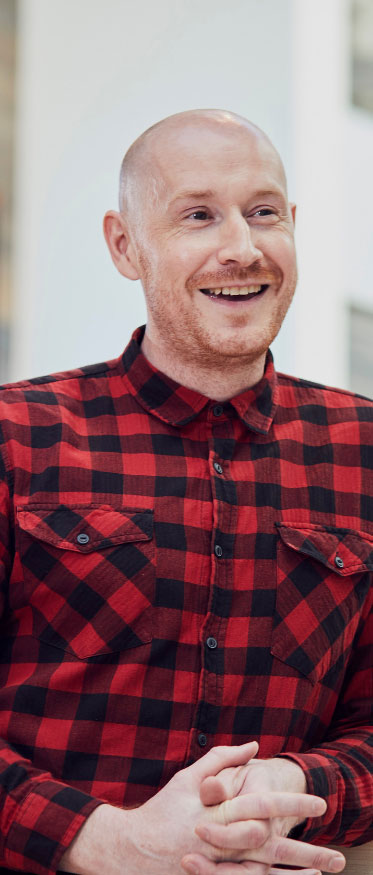 Diversity and Inclusion
What gives Primark that warm, fuzzy feel? How do we stand out from the crowd as the brand that cares? Because, the further you look into our organisation, the more you see our solid commitment to being an ethical business.
Each and every one of us makes Primark special. We've created an environment in which people are valued, and individual differences are celebrated. In short, whoever you are, it's your skills, qualifications, attitude, and your potential that counts. It's simple. It's fair. And, most importantly, it means you can be you.
Our cultural diversity includes 180 different nationalities. So, our thinking is as diverse as our customer base. We take pride in difference and embrace it in our marketing. We've featured models like Kelly Knox, born without a left arm, Leo Jonah, who has albinism, and a young boy with vitiligo. And our models are just a small part of our inclusive initiatives, we also partnered with Stonewall to release our Pride range. As part of the partnership, we donated 20% of the sales of our Pride products directly to Stonewall. This approach to inclusion and diversity carries through to our recruitment process too, we are fully committed to supporting people with a disability in applying for our vacancies.
Going above and beyond to analyse every aspect of our business is how we ensure we're being inclusive. We pay attention to the little things that make a huge difference for everyone.
To find out more about our D&I policies, check out our ethics page: https://careers.primark.com/diversity-and-inclusion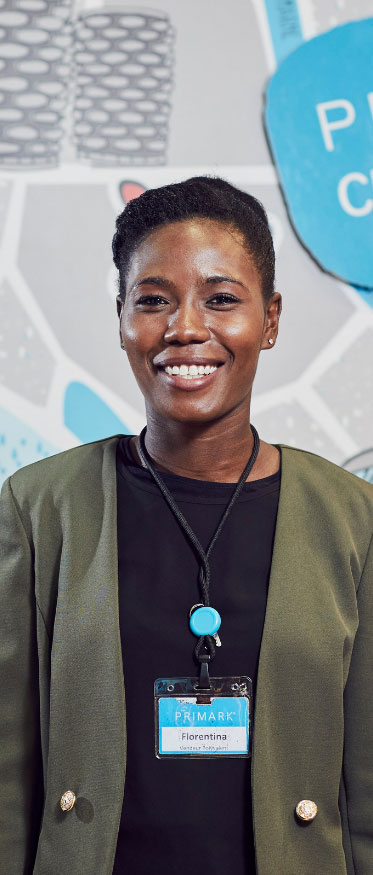 Our Ethics
Primark products are made with respect for people and for the planet. But we know an ethical supply chain can't be a solo project. That's why we work in partnership with global and local experts to help deliver change. This is crucial to achieve the standards we require for workers in our supply chain.
The wellbeing of the people who make products for Primark matters to us. Whether they're making t-shirts in Bangladesh, socks in Turkey or jewellery in India, we expect wages to be fair and working conditions safe. Although Primark does not own factories, we require every supplier to meet internationally recognised standards.
The lifecycle of a Primark product can affect the planet in a number of ways. We want to minimise these impacts wherever we can. Whether it's the cotton that goes into our t-shirts, the dyes used by factories or the way our products are transported and sold in-store.
Behaving ethically comes as naturally to us as thinking commercially. It's why we have a zero-tolerance policy on child labour. It's why we respect workers' rights. And it's why our production process and supply chain are equally upstanding. We root out waste and operate efficiently wherever we can.
To find out more about how we check in with our suppliers and minimise our environmental footprint, visit our ethics page.