You. Me. Us. Amazing Together.
Our fashion isn't one-size-fits-all and neither is our culture. We believe in difference – different fashion styles, different perspectives, different ideas. Our customers come from a wide range of backgrounds, and we take pride in the fact that our colleagues do too. That's why we work hard to include everyone in what we do - and in how we do it. To listen to colleagues. To welcome fresh ideas. To ensure that everyone feels not just invited, but that they belong.
As a member of our team, we'll help you find your amazing while you bring amazing experiences to our customers. You'll have more than enough room to be you and you'll get every chance to grow beyond what you thought possible. Diversity is so much more than who we hire – it flows into how we act and how we empower our people. And that's why we care about building an Inclusive culture for all. That's what it means to be Primark.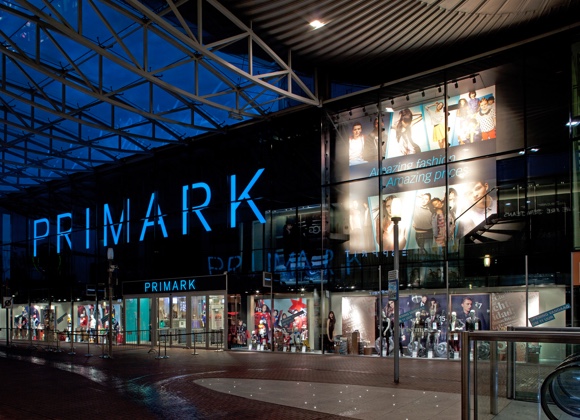 You make us shine
Yes, you. With your unique knowledge, curious nature, fun-loving personality and different views and opinions, you're the beating heart of our business. Along with our other 75,000 inspirational and creative colleagues. Without people like you, we wouldn't be where we are today – with 390 stores, in 12 countries.
By you sharing your unique perspectives and beliefs, and by helping to guide our vision, we can become better, bigger and even more amazing for our customers. We hope all colleagues share our inclusive values, and that our stakeholders, suppliers and partners do so too. Everyone's invited to be Inclusive at Primark.
A little respect goes a long way
Feeling respected and valued isn't something we simply promote, it's something we actively strive to achieve. From processes designed to put you first, to policies that make sure everyone at Primark feels safe, welcome and supported. You can read our policy in full here.
For us, respect is built upon offering equal reward and fair recognition for all. It means that working together, teamwork and collaboration are all qualities we look for and expect. In everyone. If you look after others, we'll look after you.
When we listen, we learn
Our commitment to inclusion means we find ways to connect people so that they can listen to each other. We're fans of mentoring so that experience and skills are shared, and ideas flow between people. We invest in training so you know just what we need from you and you can tell us what you need from us. Training also helps everyone to talk about inclusion openly, giving colleagues the skills and confidence to act inclusively and find each other's amazing.
To make sure we're the best we can be, we listen to our customers. Their diverse insights give us everything we need to be ahead of the curve. Our aim is to always set the tone in our market, leading the way in diversity. We want to show our teams and our fashionable fans that we're ready to change, to do what's right, and to do it first.
Your part in the big picture
As a member of our team, you play a big part in how we act. Your point of view is valuable, and you value the views of others too. But we don't expect you to simply take what someone says if you believe they're behaving in the wrong way. We invite you to challenge it – in the right way.
We're proud to reflect the communities we sell our clothes in. From Europe to the US, we're global in our presence and our culture. You're a part of that culture, you bring your ideas, identity and difference here, and embrace the differences of everyone else in the workplace.
Diversity and Inclusion is about taking responsibility - for each other, our customers and our global business. We're all in this together, we all look after the health, reputation, sustainability and ethical standing of our team, business and the world we've built around us. Everyone is invited to make a real impact. An inclusive difference.
Ready to be part of Primark? You're invited.
You. Me. Us. Amazing Together.
Recently viewed jobs
No recently viewed jobs found.