Meet Craig. Merchandiser.
Dublin Head Office
As a Merchandiser, I make sure we're buying the right quantities to maximise my department's profit. I also work with the buyer to ensure we have the right product. Part of my role is to guide my Assistant Merchandiser, making sure what they're doing is right. I provide them with training, helping where I can and giving my support.
You get a lot of responsibility here. Whether that's through managing others or helping to pave the future for the company. Since moving to Dublin for Primark, I've not looked back.
They're all ears
By the time you get to my level, you're expected to independently do your job. One of the best parts about that is that you own your strategy. There's a lot of autonomy. You can definitely try new ideas and everyone's really open to hearing your thoughts. People don't just listen to what you've got to say, they hear you and act upon it. And I'm never alone, my manager is always there, ready to answer any questions I have and support my development.
Having like-minded peers
I only recently joined from Oxford five months' ago. Others have moved from the UK too and there's a real sense of community between us. It makes the change a lot easier and has helped me to settle in properly. And it's not just those who have moved over, you get to know everyone very quickly – you feel at home from the get go. Your voice isn't only heard professionally, you're given room to grow socially too, and it's great to know I've got that support.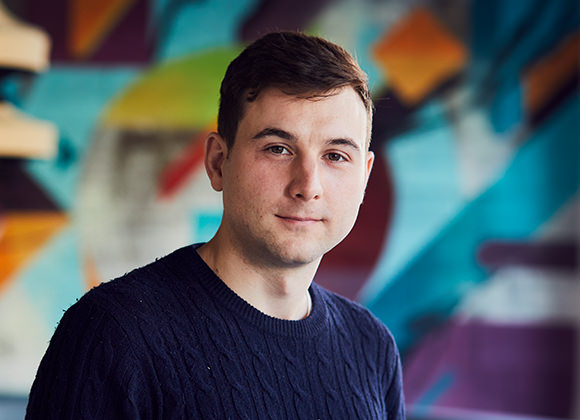 An exciting place to be
The fact that Primark's such an ambitious company attracted me straight away. If you look at lots of retailers in the UK, there aren't many people willing to take risks and try new things – like bringing people in from across the world. Even when you just come into the office, it's very different to what you'd see in other retailers out there.
When they bring you over for your interview, you talk to everyone and see the passion they've got for the brand. You can tell people enjoy working here and that definitely made my mind up about joining.
People enjoy working here, and that definitely made my mind up about relocating.
Recently viewed jobs
No recently viewed jobs found.