Dial up your fashion-first experience and join Primark's 12-month placement! Think broad business exposure, world-class learning, a big investment in your development and real scope to put your own stamp on the way we do things – the work you do here will help to shape what we do in 14 different markets, and beyond. Plus, get some fantastic benefits along the way.
It doesn't matter which degree you're doing either, everyone's welcome to apply. Want it? Own it!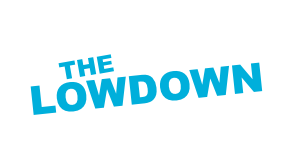 12 months of learning, collaborating, getting involved in projects and impacting customers across the globe from our Dublin HQ.
Enjoy unrivalled exposure to the world of retail and fashion with the opportunity to get stuck in, share ideas and challenge us right from day one.
Unlock all sorts of development opportunities – do well, and a long-term career with us will be there for the taking.

Step up the world's street styles while taking in the city buzz. Build your career in Dublin, Ireland's cosmopolitan metropolis with its ever-evolving daytime inspiration and always-on nightlife.
You'll be doing work with a global reach from the fun, friendly and inclusive atmosphere of our international HQ, home to 1,000 Primark fashionistas and all the facilities you could need:
Keep up to speed with modern workstations
Expand your horizons in our Knowledge Centre
Stay on trend with our design and photographic studios
Share ideas in our 40 state-of-the-art meeting rooms
Sit back and relax in our break-out areas
Dig into deliciousness in our subsidised restaurant and chill out café
Find your zen in our Wellbeing Zone
Enjoy a work-out in our exercise suite
The space promotes face-to-face contact and cross-functional interaction, which plays a major role in the health, wellbeing and productivity of our people.
Own your Pathway
Our applications are
opening in September.
Check back soon to see how you can apply to one of next year's placements or sign up for job alerts below to be notified when applications are open.