Dublin international HQ: A hub of energy and fun
Our international HQ at 22-24 Parnell Street, Dublin 1 was redeveloped in 2011 and renamed 'Arthur Ryan House' after Primark's founder. It's home to over 600 employees and you only have to stroll round its spacious interiors to feel the energy and fun that are the hallmarks of the Primark business and brand.
Design
Parnell Street unites a listed 20th century heritage with a working environment for the 21st century. One of the biggest features of the redevelopment was the integration of a standout central atrium, which aims to encourage informal meetings and create a buzzy centre for employees and visitors.
The HQ offers an open-plan layout, wide vistas, and glass and exposed floors, with a diverse mix of finishing and spaces. This helps to promote face-to-face contact and cross-functional working, which play a major role in the health, wellbeing and productivity of our people. The space also showcases our dynamic brand and heritage, enabling our employees to connect closely with our retail stores. A number of bridges create a sense of fluidity and movement, allowing employees to move freely between work areas, break-out areas and floors, while the whole design carefully reflects the needs of our international headquarters.
The space promotes face-to-face contact and cross-functional interaction, which plays a major role in the health, wellbeing and productivity of our people.
Facilities
The open-plan office space features no fewer than 40 meeting rooms and plenty of eating facilities for our employees and visitors – but these are really the tip of the iceberg.
Several new spaces were created, including a 'Knowledge Centre', which houses a selection of retail-related reading materials. There is a scattering of retro Primark signs and fashion displays and awards, encouraging a celebration of our proud history. The health and wellness of our people is extremely important, so we created a Wellbeing Zone which includes a fully functional exercise suite – complete with audio equipment and free weights – to be used for yoga classes. During the redevelopment, we also upgraded the basement bike stores to encourage staff to use a healthier form of transport to get to work.
Other spaces include a reception with a separate business lounge for international guests to meet and work. This provides private meeting rooms, a refreshment area, international plug sockets and AV facilities. We created a photographic studio, where the latest retail offerings can be photographed in-house and uploaded to our website. And we added a design studio, providing an inspiring and practical space for our design team.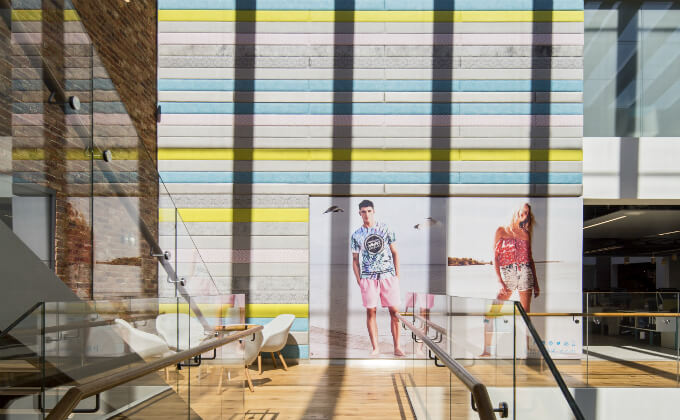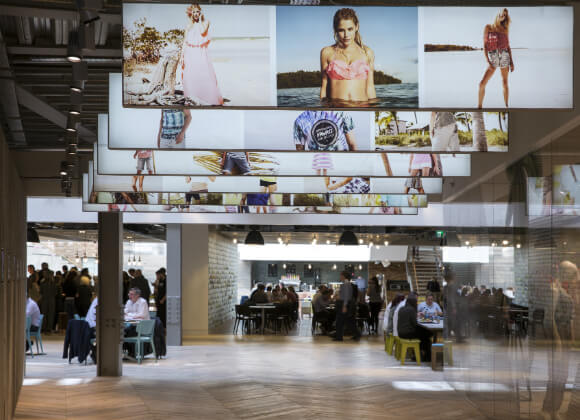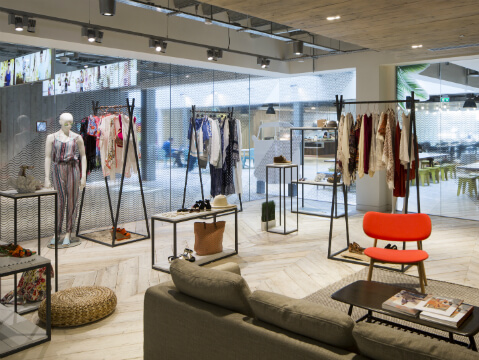 Primark international HQ at 22-24 Parnell Street, Dublin
Recently viewed jobs
No recently viewed jobs found.