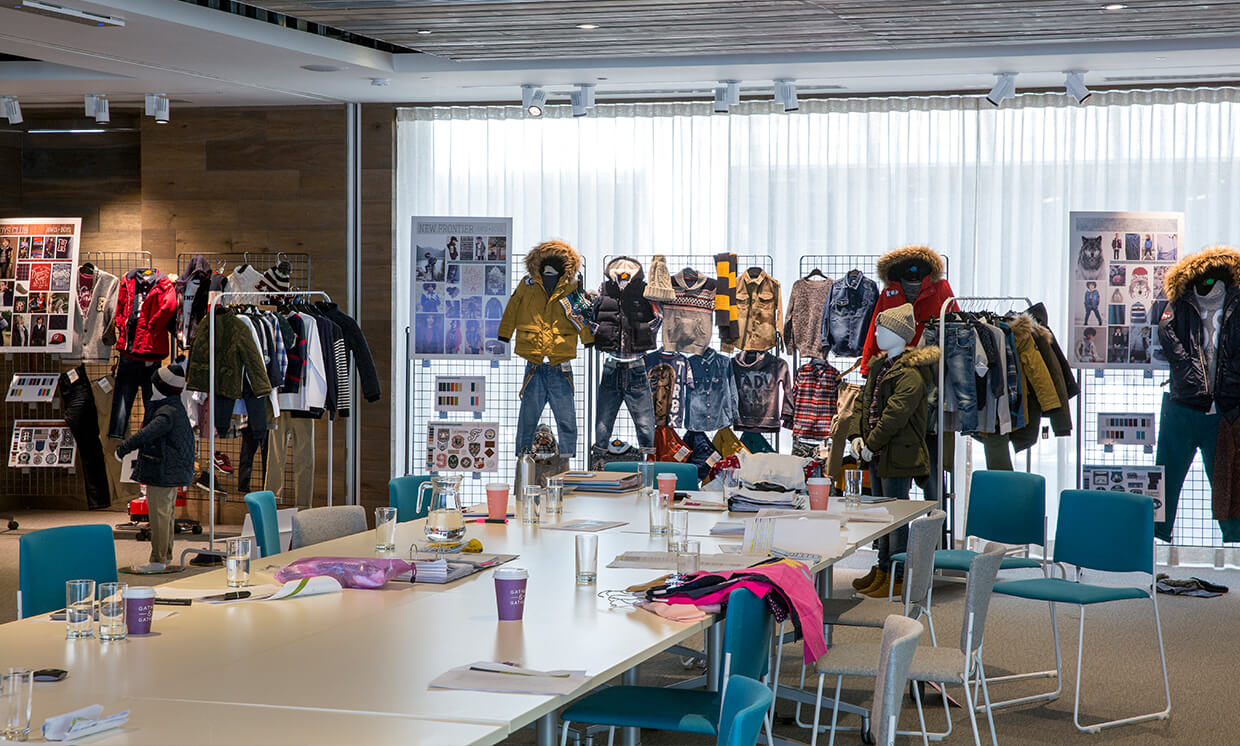 Support for Disabled Candidates
We are fully committed to supporting people with a disability in applying for our vacancies. If you have a disability and require support throughout the recruitment process you can contact us here removingbarriers@primark.co.uk and let us know what adjustments you may need.
What do I do if I've forgotten my password?
Just click the 'Forgot your password?' link at the bottom of the log in page. We'll then send you an email where you can reset your password. Don't worry if there isn't an email address linked to your profile – you'll be able to answer a previously determined security question to reset your password right there and then. Password resets can sometimes take up to 48 hours – and don't forget that our response might work its way to your Junk Mail folder!
Why doesn't my log in work anymore?
For security reasons, your username and password are only active for 90 days. So if your log in isn't recognised, chances are it's been a few months since you first signed up. If that's the case, all you need to do is create a new log in.
Can't get in to my account/locked out…
This link is where you will need to create a brassring account. Your username and password are only active for 90 days for security reasons. If you're returning after 90 days you will need to reset your password. You can do this using the 'Forgotten your password?' link on the log in page of the site. Click on this and you will receive a secure email to the address in your profile and this allows you to reset your password and create a new one. Please do not try to use this new password for at least 24 hours, as you may get locked out again if the system hasn't processed the request and doesn't recognise the change.
How do I continue an application I've already started?
First things first: log on to your profile using your username and password. You'll then see a link to 'unfinished job applications' (assuming the closing date hasn't passed). Then all you need to do is click on the 'continue' icon next to the job title and you're good to go. If you click out of the assessment associated with our Retail vacancies you'll not be able to take this for a further 180 days and the outcome will be based on information you entered prior to you completing it.
Can I update my profile information?
Any time you want. Just log in to your profile and click on 'My Details'. You'll then see all your info, which you can change and update as you like. This includes your username and password.
How old do I need to be before I can apply for a position with Primark?
You need to be 16 years old before you can apply for a position at Primark. Once you reach this magic age, you can apply for part-time roles or for full-time roles on completing your education.
Do you offer placements?
Yes – from time to time we advertise placements with our Buying, Merchandising, Fashion, PR, Supply Chain and Retail teams. You can find details of our placements on this website.
Can I send you my CV?
We'd love to read your CV, but seeing as we receive thousands of applications each week, it's just not possible. That's why we ask specific, structured questions and allow you to complete our simple assessment tools. That way we can easily identify if we want to invite you to the next stage of the selection process.
I've heard there's a new store opening near to me, how do I apply for a job there?
Keep your eyes peeled for details of new site openings on this website.
I work at Primark and want to apply for an internal vacancy. Should I do this online?
If you're already one of the team and you're looking for another role within Primark, head straight to our intranet. We have a dedicated search and apply tool just for you.
What will you do with my details?
Don't worry, we'll look after any information you give us like it is our own personal details (and definitely in accordance with the Data Protection Act). That means if your application isn't successful, we'll delete your details within a reasonable amount of time. If, however, we think we could have a role for you in the future, we might hold on to your information a while longer, but only after first asking your permission.
Do I need to bring anything with me to an interview?
You'll need to remember your proof of eligibility documents, such as your passport, birth certificate and visa. We'll send you an email confirming your interview or selection event, and this will tell you exactly which documents you'll need to bring with you.
I attended an interview and haven't heard anything back yet
Please contact the store you have applied to directly to follow up your application or for more feedback. You can obtain our store contact details by clicking on the following link: http://www.primark.com/en/our-stores
Missed a communication about an interview or need to change the time of a scheduled interview?
Please contact the store you have applied to directly to follow up your application. You can find our store contact details by clicking on the following link: http://www.primark.com/en/our-stores
If unsuccessful, can I apply again?
You can only complete the assessment for our Retail vacancies once in a 180 day period. This applies to Retail Assistant, Stockroom, Cash Office and Visual Merchandising vacancies. Within this timeframe the system recalls the information you previously entered. We would therefore suggest you do not apply for these same role types within this timeframe.
If you see a different role to one that you have previously applied to and feel you have the skills for it, we'd love you to apply. However, if it is the same role type (Retail Assistant, Stockroom, Cash Office, Visual Merchandising) and only the location, hours or duration is different, please only apply after the specified time frame of 180 days.
Recently viewed jobs
No recently viewed jobs found.